Italian lessons in Venice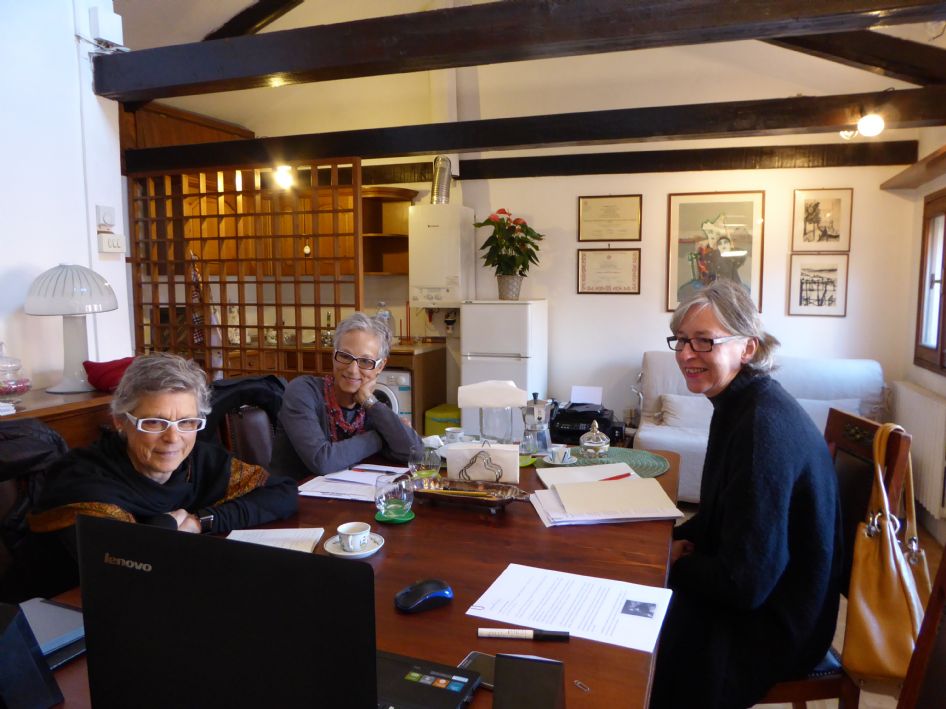 The italian lessons in Venice for group are very interesting by using up-to-date material and tailored on your needs.
Group classes are designed for no more than 5 students.
Italiano a Venezia places high emphasis on the progress of each student and therefore only offers in Venice italian lessons for small groups.
At Italiano a Venezia, you will make a lot of conversation and especially put into practice what you have learned in the classroom in daily life activities at markets, in stores, in churches or museums.
The different levels of Italian language classes are based on the Common European Framework of Reference for Languages, which basically makes a threefold division between elementary, intermediate and advanced learners.
Our approach to language learning is communicative, but it also draws from other approaches and methods in order to ensure that you learn Italian in the most effective way.
In our Italian lessons in Venice we use audio, video, print materials. You will find these activities stimulating and enjoyable.
For groups who want a personalized program, built especially for them,
Italiano a Venezia offers packages that we can design together.
In order to introduce you also to the Venice of water, lessons take place during two Fridays a month on boat, if the weather permits. Guided by experienced navigators, we then explore the islands of the north lagoon.
For an additional cost of 55,00€, you will learn much about the geography of the lagoon, seeing what you learn with your eyes, while also studying Italian texts on the topic. The grammatical structures you learn during these lessons can of course also be used in other circumstance.
These lessons include soft drinks and a little snack for lunch.
The price of the group lessons is 280,00 € for one week, 500,00 € for two weeks, 700,00 € for three weeks and 860,00 € for four weeks.
Choose this type of course if you want to focus your attention on the Italian language with italian lessons in Venice, its use in everyday life, and if you want to share your experiences with other classmates.
Whether you want to arrange a chat on Skype or simply ask for information, please use the following form: